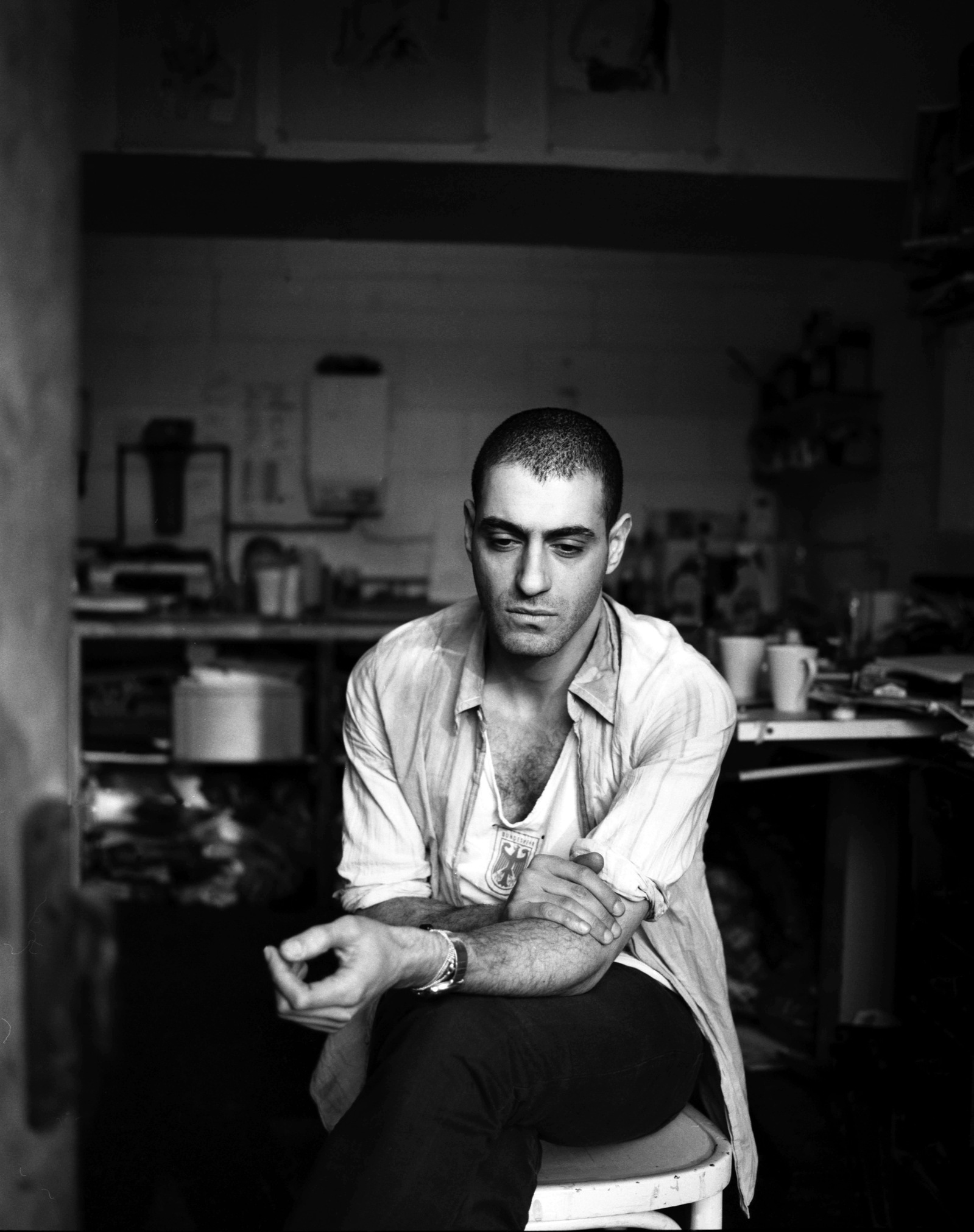 German born Husam ElOdeh studied fine art at the renowned UDK in Berlin and worked successfully asan artist in Berlin until he relocated to London in 1999. There he exchangedthe canvas for the body and started to make jewellery.
Still at Universityin London, he received awards by respected talent finder FASHIONEAST and the BritishFashion Council. He has received the international award for cutting edgeaccessories design; the "so fresh award" given out by Pierre Lang and unit f inAustria in 2009. In 2010 he was awarded the British Fashion Award as EmergingAccessories designer of the year 2010.
Projects with Topman,Topshop, Pringle, Swarovski and Kickers and collaborations with Ann-Sofie Backs and Siv Stoldal aswell as his work with Marios Schwab from 2005 until 2008 have established himas a vital part of British fashion.
He has also beendesigning a range of acclaimed accessories for Miharayasuhiro's menswear showsin Paris for the last five seasons.
The line designedfor Miharayasuhiro has recently been extended by a range of sunglasses and arange of fine jewellery exclusively produced by world-renowned jewellery house Tasaki.
His latestcollaborations include a number of projects and collections for Acne, which havereceived critical acclaim as well as having been endorsed by the likes of KylieMinogue and Chloe Sevigny.
And a collection ofone off pieces for PRINGLE of Scotland.
InternationalMagazines such as Italian Vogue, Pelle Vogue, V magazine, ID, Purple, Dazed andConfused, Another Magazine, Another Man, Ten Magazine, Numero, POP, Elle,Harpers Bazaar and many others have featured his work.
Customers include Fashion legends Karl Lagerfeld, JeffersonHack, Diane Pernet , Lulu Kennedy, Chloe Moretz and Rhianna.